About Us:
Brandon Jordan- Sr Vice President - 
ERA American Real Estate 
 Okaloosa,Walton,Santa Rosa,Escambia,Holmes,Jackson,Calhoun Counties- Florida
My website, www.buyafloridavacationhome.com  , is easily one of the top in the Real Estate Industry. 
I have been in real estate for over 10 years, I have averaged over a closing per week in my time in real estate. I have won numerous awards,including International Presidents premiere, real trends best real estate agent award multiple years,international presidents elite multiple years,top office listing agent of the month multiple months, top office listing agent of the year multiple years,top sales associate first, second, third and fourth quarters for multiple years for units sold and listed, If you are looking for the right Realtor to sell your home feel free to give me a call text or email. Free relocation packages available if your looking to move to the area or we can send you an email when newly listed homes that match your search criteria become available.
Community information on Okaloosa County includes Fort Walton Beach, Destin, Crestview, Niceville, Valapariso, Baker, and Holt. Walton County includes DeFuniak Springs, Paxton, Freeport, Argyle, Grayton Beach, Mossy Head, Point Washington, Santa Rosa Beach, and Seagrove Beach. Holmes County includes Bonifay, Ponce de Leon, Bruce, Noma, Red Bay, and Westville. Santa Rosa County includes Milton, Navarre, Pace, Jay, Bagdad, and Gulf Breeze. Escambia County includes Pensacola, Century, Bellview, Brent, Ensley, Ferry Pass, Gonzalez, Goulding, Innerarity Point, Molino, Myrtle Grove, Perdido Key, Walnut Hill, Warrington, West Pensacola, and Beulah. Washington County includes Chipley, Caryville, Ebro, Sunny Hills, Vernon, and Wausau. Bay County includes Panama City, Panama City Beach, Callaway, Cedar Grove, Lynn Haven, Mexico Beach, Parker, and Springfield. Jackson County includes Marianna, Cottondale, Graceville, Jacobs, Malone, Alford, Bascom, Campbellton, Grand Ridge, Greenwood, and Sneads. Search Norhwest Florida Area Homes - free home search anywhere in and around Northwest Florida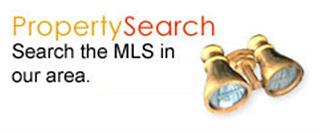 Click here to search all available homes in the Emerald Coast Multiple Listing Service (MLS). Instant access! No registering required search all area properties for sale free. Click the binoculars to see your new home!
Get Your Home Value - sign-up for the Market Snapshot and get a real time analysis of your home value based on current listings and recent solds in your area. CMA Request Want to know the value of your home? Click here  to receive a free comparative market analysis!
Email Listings To Me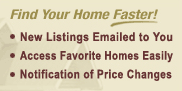 We can send you a free email when newly-listed homes that match your search criteria become available. Sign up for free today!
My Links - Community Links for Northwest Florida Emerald Coast  Crestview,Destin,Fort Walton Beach,Defuniak Springs Freeport,Paxton,Laurel Hill,Holt and more...
Feel free to email me with any questions.
Real Estate Services - Northwest Florida,- Including From Pensacola to Panama  City,Bonifay,Chipley,Crestview, Destin,Defuniak Springs,Freeport, Holt, Laurel Hill,Fort Walton Beach,MiraMar Beach and South Walton Beaches homes, condos, land, and investment properties
My Client-First Philosophy
There are many qualities and skills that go into being an excellent real estate professional - integrity, in-depth community and market knowledge, marketing savvy, effective negotiation skills and a high-quality professional network, all of which are hallmarks of how I work.
That said, in my experience as a  Northwest Florida (Destin, Baker, Crestivew, Fort Walton, Mary Esther, Holt, Laurel Hill and Walton County) real estate professional, I've also found that providing the very best service is essentially about putting my clients first. This means keeping myself accessible, being a good listener as well as a good communicator, and responding quickly to your needs.
This philosophy has always been my approach and it requires me to continually improve my skills and ways of doing business. In addition, I've found that the latest technologies are enabling me to do everything I've always done, only much more quickly and efficiently. They've also helped me to extend the range of services I provide to my clients.
So when you decide that you'd like to buy or sell a home in the Northwest Florida area, please feel free to email me
http://mailto:Brandon.Jordan@NorthwestFloridaRealtor.com  
My Northwest Florida Area (From Pensacola to Panama City Beaches,Calhoun County,Okaloosa,Walton Beaches,Holmes,Jackson, with cities like, SanDestin,Destin Crestview,Fort Walton Beach,MiraMar Beach,etc.) Community Links
Bay County
Government
Bay County Supervisor of Elections
Education
Florida State University - Panama City Campus
Escambia County
Government
Escambia County Property Appraiser
Escambia County Supervisor of Elections
Escambia County Clerk of Courts
Education
Holmes County
Government
Holmes County Property Appraiser
Holmes County Supervisor of Elections
Education
Jackson County
Government
Jackson County Property Appraiser
Jackson County Supervisor of Elections
Jackson County Clerk of Courts
Education
Okaloosa County
Government
Okaloosa County Property Appraiser
Okaloosa County Supervisor of Elections
Okaloosa County Clerk of Courts
Education
Troy University - Fort Walton Beach Campus
University of West Florida - Fort Walton Beach Campus
Santa Rosa County
Government
Santa Rosa County Property Appraiser
Santa Rosa County Tax Collector
Santa Rosa County Supervisor of Elections
Santa Rosa County Clerk of Courts
Education
Santa Rosa County School Board
Walton County
Government
Walton County Property Appraiser
Education
Washington County
Government
Washington County Property Appraiser
Washington County Tax Collector
Washington County Supervisor of Elections
Education
Washington County School Board
Washington-Holmes Technical Center

Tell a Friend | Add to Favorites | Sitemap
Brandon | Blog | Interactive | Featured Listing | Advertising
---
Add This Blog to your Homepage
Roger Payne
The move to another state not knowing the area was made so much simpler because of Brandon Jordan, to boot the move was made the weekend of the 4th. He was able to get us in our new home and moved in just in time with the sale of our home.
Richard and Tarzah Archer
"My wife and I use your site all the time not jsut for PCSing. So much information."- Richard and Tarzah Archers.