INDIANAPOLIS -- Jim Tressel is heading to the NFL.
The disgraced former Ohio State coach was hired Friday by the Indianapolis Colts as a game-day consultant to help determine when the team should challenge plays. Coach Jim Caldwell said it was a position he's wanted to fill for the past couple of years.
The above was from an ESPN article on their site about Tressel being hired by the colts for video replay position.
This is a far drop in ranking from a much sought after Head Coach of OSU to replay with the Colts which by the way I think he will be great at and was the best coach at strategy and break down of gameplay in the college game and will be great in the NFL. I think ESPN has over done it as though they are trying to show no favoritism I think since they have Robert Smith on staff and KirK H on college gameday along with Chris Spielman, Chris Carter on NFL countdown.
There are OSU former players everywhere so those at ESPN have been extra harsh on the topic I feel.
I watched the fourth game of the season and they still show the whole recap of Tressel resigning and the players scandal every quarter. I think everyone watching already knows so it leaves the question what are they trying to prove?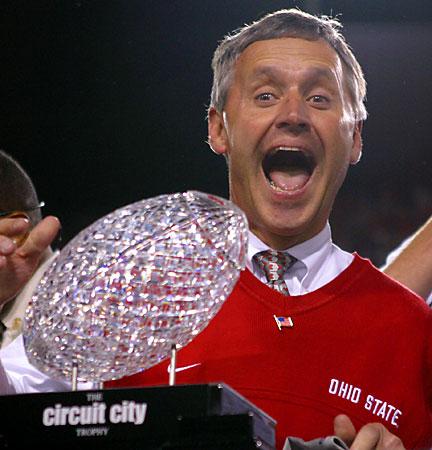 Brandon Jordan, Realtor,E-PRO,ERA American Real Estate

Thank you for adding me as a friend over the years on Facebook.
Now like my new business page on Facebook.